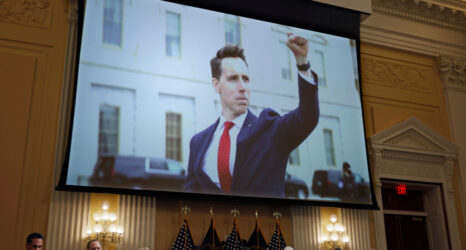 Josh Hawley's New Book on Manhood Is Wrong on Everything, Everywhere, All at Once
Ideas about men and manhood have been evolving for more than 50 years, but Sen. Josh Hawley (R-Mo.) has not gotten the message. His new book, Manhood: Finding Purpose in Faith, Family, and Country ignores the realities of today's men—more and more of whom are abandoning traditional expressions of masculine culture. Support among younger men for women's reproductive rights, for gay and trans rights, for voting rights, is especially on the rise.
Fifty years ago, Hawley may have sold a lot of books. Today, I'm betting they'll be remaindered by the Fourth of July.
Copy and paste this URL into your WordPress site to embed
Copy and paste this code into your site to embed