A celebration of Ms.—the most startling, most audacious, most norm-breaking of the magazine's groundbreaking pieces on women, men, politics (sexual and otherwise), marriage, family, education, work, motherhood and reproductive rights, as well as the best of the magazine's fiction, poetry and letters. • Featuring Toni Morrison, Billie Jean King, Alison Bechdel, Brittney Cooper, Joy Harjo and Audre Lorde, among many others.
50 Years of Ms.
The Best of the Pathfinding Magazine That Ignited a Revolution
Hardcover
$50.00
Sep 19, 2023ISBN9780593321560
Available for preorder from:
Ebook
$14.99
Sep 19, 2023ISBN9780593321577
Available for preorder from:
Since its earliest days, Ms. has been a brazen act of independence, demonstrating the untapped potential for journalism that centers news and analysis on women and their lives. The magazine's new book, 50 YEARS OF Ms., showcases it all, decade by decade, as well as behind-the-scenes photographs that reveal and reflect the changes set in motion by Ms.—and, of course, the iconic covers that galvanized readers.
It is a stunning collection: 500-plus pages filled with the best of the magazine's features and award-winning fiction and poetry. Naturally, no Ms. anthology would be complete without highlights from the thousands of letters to the editors that poured in over the years from women and men, girls and boys, from across the country and around the globe.
As it proudly features some of the most revolutionary writers and thinkers of the past half century, the book is as much a reflection on the era as it is a road map for the path forward.
Ms. on Tour
Sep. 18 New York, NY Roosevelt House Public Institute @ Hunter College Recap
Sep. 18 New York, NY McNally Jackson Books (Seaport)
Sep. 20 New York, NY Center for Brooklyn History, Brooklyn Public Library Recap
Sep. 22 Washington, DC Politics and Prose Recap
Sep. 22 Austin, TX Texas Tribune Festival Recap
Sep. 26 Greenwich, CT Athena Books
Sep. 26 Washington, DC Women's Bar Association of the District of Columbia
Sep. 27 South Hadley, MA Odyssey Bookshop
Sep. 28 Northampton, MA Smith College Recap
Oct. 02 Cambridge, MA Harvard Bookstore @ Cambridge Public Library
Oct. 03 Claremont, CA Claremont McKenna College Athenaeum Recap
Oct. 05 Los Angeles, CA Hammer Museum Recap
Oct. 10 Pasadena, CA Vroman's Bookstore Recap
Oct. 10 Berkeley, CA Mrs. Dalloway's Bookstore
Oct. 11 Corte Madera, CA Book Passage Recap
Oct. 14 Chicago, IL Journalism & Women Symposium (JAWS) Camp Recap
Oct. 17 Chicago, IL Women & Children First Bookstore
Oct. 21 Charlottesville, VA Democracy360 by University of Virginia's Karsh Institute of Democracy Recap
Oct. 26 Baltimore, MD The Ivy Bookshop
Oct. 29 Los Angeles, CA Skirball Cultural Center
Nov. 01 Virtual American University Women & Politics Institute's Women on Wednesdays
Nov. 27 San Francisco, CA + Virtual Commonwealth Club
Dec. 04 New York, NY + Virtual Temple Emanu-El Streicker Cultural Center RSVP
Dec. 07 Atlanta, GA Margaret Mitchell House Museum More Info
Dec. 08 Decatur, GA + Virtual Charis Books & More More Info
Jan. 30 Virtual The 92nd Street Y RSVP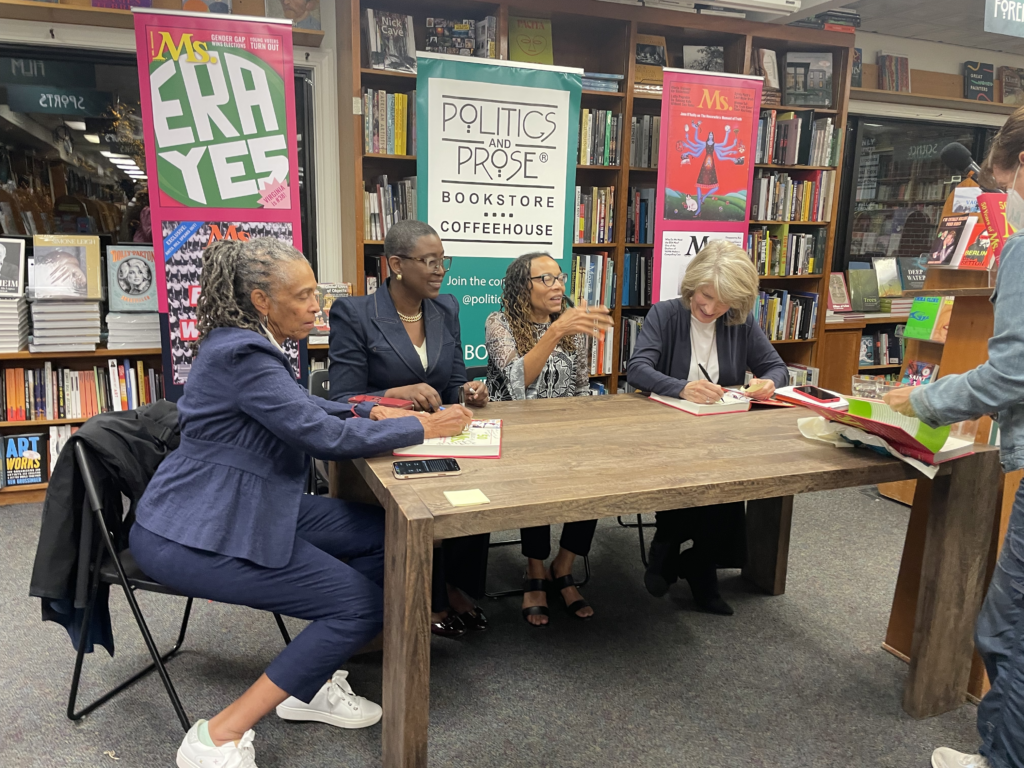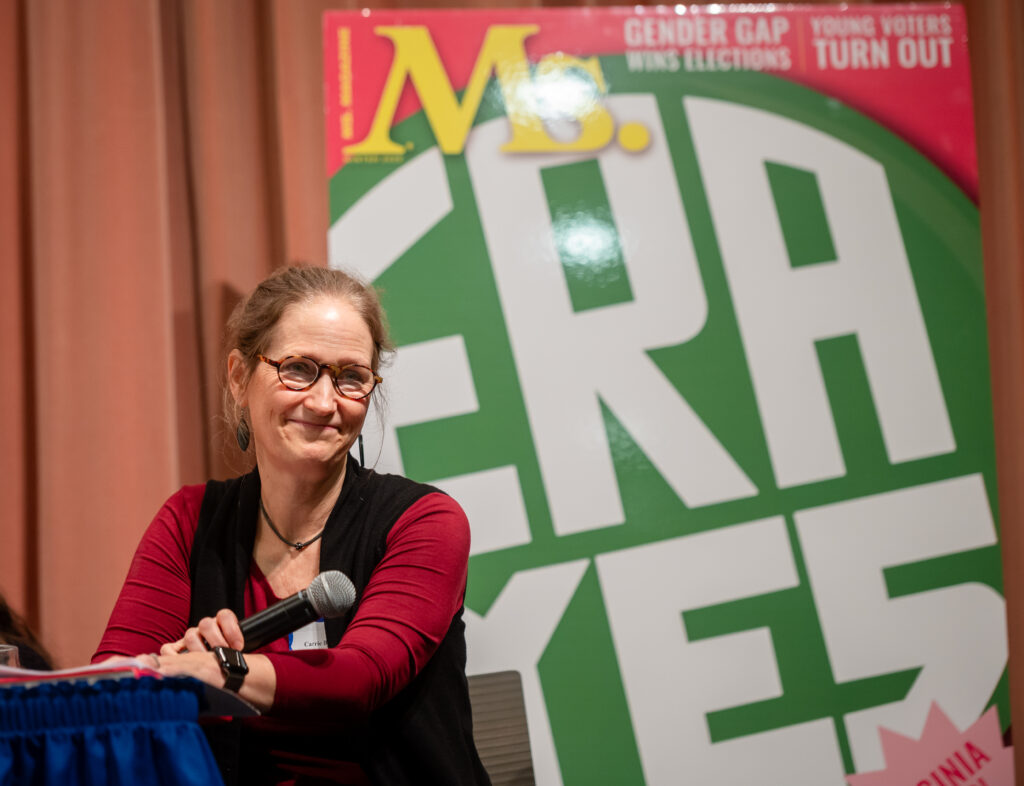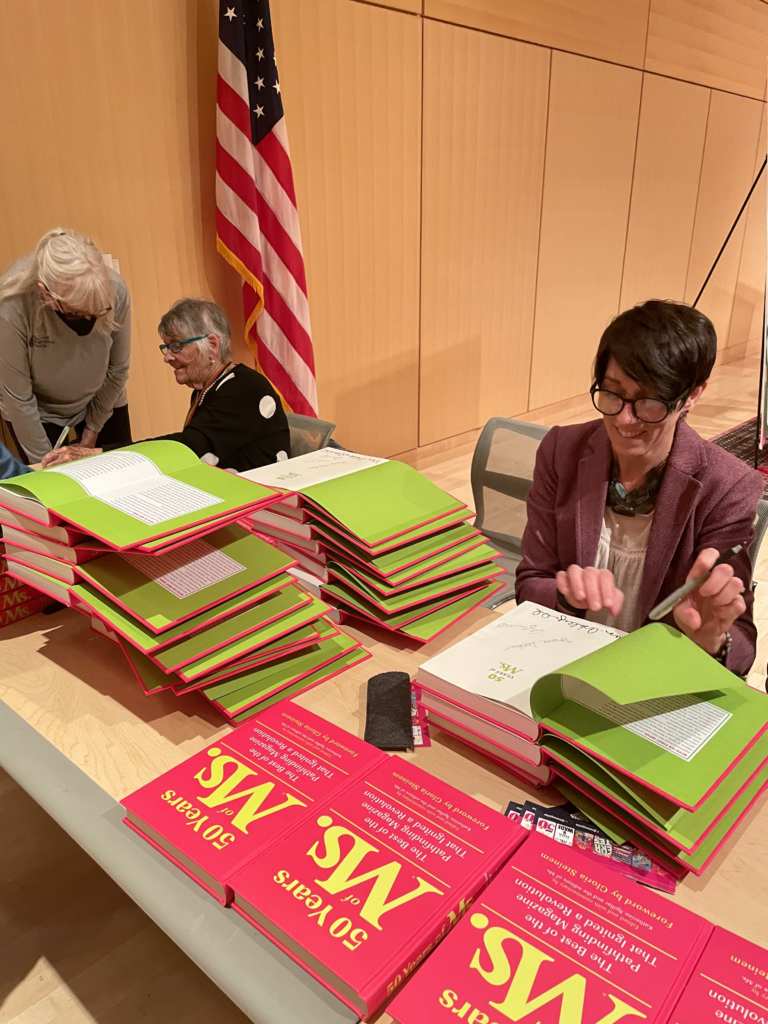 Full of practical guidance and thoughtful insight, today Ms. remains an indispensable resource for navigating the challenges of the 21st century.
Nancy Pelosi
Ms.—in 1972— normalized being a woman, abortion and all. And here we are, 50 years later, needing that now more than ever.
Sarah Silverman
Gloria Steinem and Ms. magazine changed the course of history for modern women, period.
Whoopi Goldberg
For five decades, this groundbreaking publication has been at the forefront of the fight for women's rights. Now … the work that Ms. magazine has pioneered is more important than ever.
President Joe Biden
Ms. is just as important in today's world, as feminist leadership is needed to create a just international society.
Dolores Huerta
I can't imagine our lives without Ms. magazine, that most radical, heart-wise, irreverent, outrageous and odd magazine!
Alice Walker
I look forward to the next fifty years of Ms. Together, let's keep elevating women's voices and ideas. Onward!
Hillary Rodham Clinton
The arrival of 50 Years of Ms. comes at the right moment in history and will serve as both a reminder of what we are capable of and a blueprint for how we continue the fight for women's equality.
Soledad O'Brien
The magazine's bold, boundary-breaking reporting has motivated me, infuriated me and inspired me. And now this one extraordinary book—50 Years of Ms.—captures it all.
Jane Fonda
50 Years of Ms. is a must-read for all feminists.
Loretta Ross
I've been a reader of Ms. for many years and am forever grateful for the ways it shaped my activism. 50 Years of Ms. is truly a national treasure.
Alyssa Milano
Who would have thought that today we would need Ms. more than we ever needed it before?
Rep. Sheila Jackson Lee
Finding Ms. and Ms.-minded women as the women's movement came of age helped me find my way.
Julia Alvarez
Ms. magazine has played a monumental role in building the women's movement over the past fifty years. It's more than a publication—it's an urgently needed call to action.
Patricia Arquette
Ms. has been dogged in starting and continuing conversations our country needs to have about gender equality. I'm grateful.
Rep. Katie Porter
Ms. has never been afraid to put the real issues—and dreams— of women first."
House Democratic Whip Katherine Clark