While we were at work on our Spring issue of Ms. magazine, our world changed suddenly, terribly. As we go to print, we're still reeling from the tragedy—the increasing number of cases of the disease, the increasing numbers of deaths, the increasing anxiety and feelings of helplessness.
These are difficult times for us all.
And yet, we continue.
Because of your long support, we want to update you on where Ms. stands today—and our work in the days and weeks ahead. Specifically, we're asking you to become a Ms. Partner.
Ms. Partners are a select, dedicated group of Ms. readers and activists who commit to making a special gift to drive our work and support our independent, feminist media in these uncertain times. We will recognize you as a Ms. Partner by printing your name in a nationally-issued special Anniversary Edition of Ms. magazine this fall.
For as little as $15 per month, you can join a select group of Ms. readers and activists. Your Ms. Partner donation is tax-deductible and ensures Ms. can continue to meet the challenges of these times.
This crisis has become a national teaching moment, exposing some of the most glaring inequities in our country. We're outraged that 44 percent of low-income workers—mostly women and disproportionately women and men of color—do not have even one day of paid sick leave, let alone longer paid leave to care for sick family members. Many are the sole provider for their families. They will go without pay if they can't show up at work, but they will be putting themselves and their communities at greater risk if they continue to work while sick.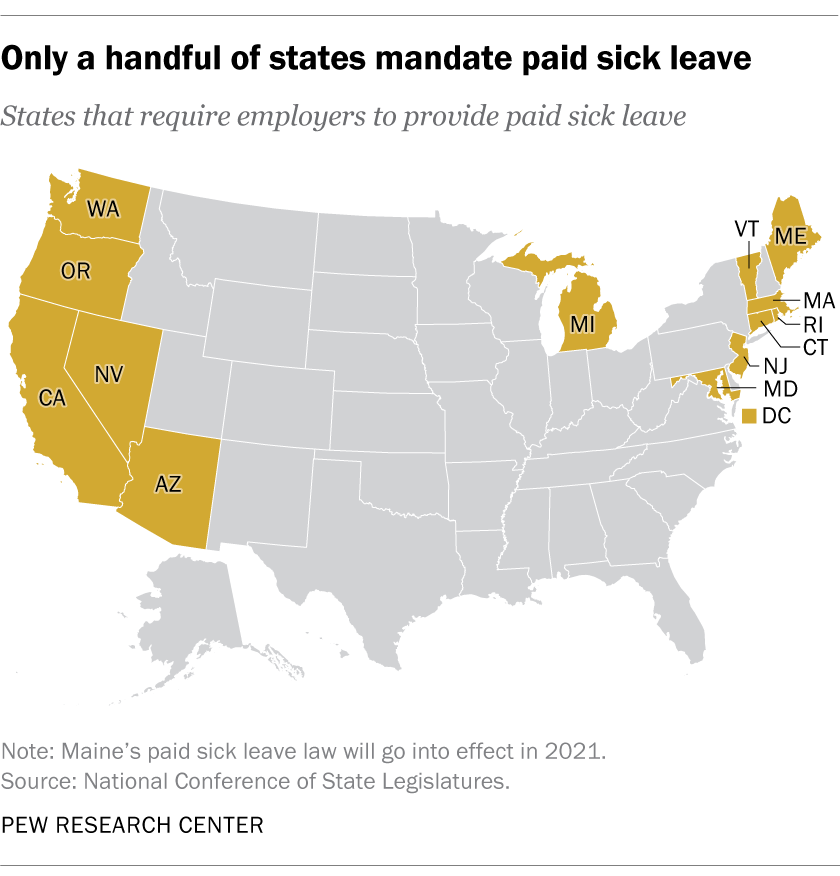 Congress has rushed to pass paid sick days in this crisis—but this is the time to make paid sick leave and paid family medical leave permanent. In the nearly dozen states and some 24 cities that have passed mandatory paid sick leave, studies show that incidents of the flu have decreased by as much as 40 percent.
It's also time to raise the minimum wage. We're the richest country in the world, and we're not paying minimum-wage workers a living wage. Before this crisis, did we even consider that fact that in many school districts across the country, upwards of 85 percent of children live below the poverty line and depend on school for their food? School closures in some places were delayed while districts scrambled to figure out how to get meals to these children. (Now, some of these same school districts are struggling to institute long-distance learning because their students lack computers and the internet.)
The Long Fight for Equality
These issues are not new. For more than 40 years, the feminist movement has worked for paid sick days, paid family medical leave and a higher minimum wage—we're currently fighting for at least $15 an hour.
And since the 1970s, feminists have fought for universal child care and Ms. has reported on their work.
Now, we need your help to ensure that Ms. is strong to continue our reporting through these important fights. When you become a Ms. Partner, we'll commemorate your devotion to equality by listing your name in a special section of our special 48th Anniversary Edition of Ms. this fall.
Even as we've been covering these developments on MsMagazine.com, we've been tracking and reporting on the ongoing attacks on abortion access. Taking advantage of a public health crisis, hostile state governors and attorneys general in Texas, Ohio, Mississippi, Iowa, Alabama, Oklahoma and Louisiana have ordered all abortion clinics closed, declaring that abortion is a "nonessential" medical service and ignoring the fact that such clinics provide a range of necessary medical services, especially to low-income women. (Feminist state legislators in Ohio successfully fought back against the edict, and today most of that state's clinics are open.)
Clinics are already under tremendous pressures, facing the same shortages of personal protective equipment (PPE) and medical supplies plaguing hospitals. And to make matters worse, anti-abortion extremists have stepped up their harassment at some clinics, not just ignoring shelter-at-home orders but deliberately gathering in groups at clinic entrances, crowding patients and staff—with one protester maliciously coughing in a clinic escort's face.
All this as we await the Supreme Court's ruling in June Medical Services v. Russo, a decision that could severely restrict abortion access in many states by allowing laws requiring unnecessary hospital admitting privileges for abortion providers.
The Trump administration's complete mishandling of the federal response to this public health crisis has put us all in greater danger. Yet even as the health care system struggles to respond to the crisis—without critical national coordination—the Trump administration's Department of Justice has doubled down on its efforts to destroy the Affordable Care Act in federal court.
If successful in overturning the ACA, some 20 million Americans could lose their health insurance coverage. And we could return to a time when insurance companies could deny coverage for people with pre-existing conditions, and could charge women 100 to 150 percent more than men for the same or less coverage.
The fast-moving nature of this pandemic, and its particular impacts on women, makes clear the importance of Ms.' work to keep you informed. We must be the generation that finally—once and for all, not just in a time of crisis—wins the debate for economic and reproductive justice.
Looking Ahead to November
At the same time, we are expanding our unique election coverage and doing everything we can to keep our readers armed with factual information and strategies to mobilize women's voting power in the critical upcoming elections. Ms. will, as always, report on what's at stake for women and the country. We must keep a focus on the fight to enshrine the Equal Rights Amendment into the Constitution. Our team plans to continue reporting and truth-telling—but we can't do it without your support. At a time like this, we need you and the Ms. community more than ever.
Just like public radio stations, we depend on our supporters and readers to keep Ms. strong. It's only with the support of dedicated individuals like you that Ms. can remain fiercely independent.
Whatever size donation you choose, please know it is your Ms. Partner contribution that will enable us to continue reporting, rebelling and truth-telling during these unprecedented times.
We'll keep you and your loved ones in our thoughts; please keep us in yours.