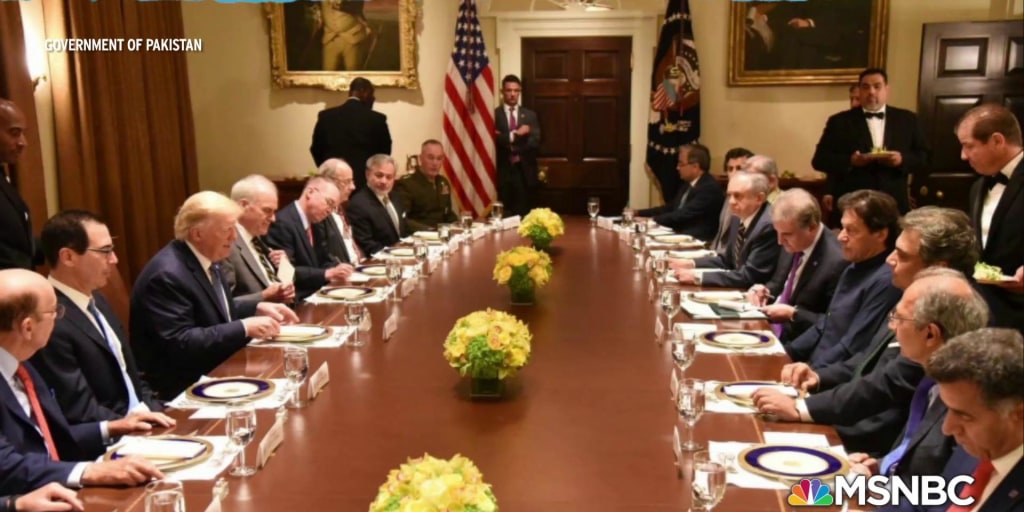 Despite signing the bipartisan Women, Peace, and Security Act to "increase women's participation in negotiation and mediation processes" in conflict zones around the world—by the looks of Trump's Monday meeting with leaders from Pakistan, it seems the President has completely ignored an act he himself signed into law.
Excluding women in the talks with Pakistani leaders about the ongoing conflicts in the Central Asia region—including Afghanistan—is a failure, both morally and legally.
Read more about the Women, Peace and Security Act, which guarantees women a seat at peace and security decision-making tables.
And, as the Trump administration tries to negotiate peace with the men of the Taliban, learn more about the fight for female representation in Afghanistan via our four-part series "Afghan Women Won't Go Back."