In every issue of Ms., we track research on our progress in the fight for equality, catalogue can't-miss quotes from feminist voices and keep tabs on the feminist movement's many milestones. We're Keeping Score online, too—in in this biweekly round-up.
---
Lest We Forget
"The court's order is stunning. Presented with an application to enjoin a flagrantly unconstitutional law engineered to prohibit women from exercising their constitutional rights and evade judicial scrutiny, a majority of justices have opted to bury their heads in the sand."

—A dissent by Justice Sonia Sotomayor, opposing the Supreme Court's decision not to block Texas's newly implemented abortion ban.
"Afghan girls and young women are once again where I have been—in despair over the thought that they might never be allowed to see a classroom or hold a book again. … We will have time to debate what went wrong in the war in Afghanistan, but in this critical moment we must listen to the voices of Afghan women and girls. They are asking for protection, for education, for the freedom and the future they were promised. We cannot continue to fail them. We have no time to spare."

—Feminist activist Malala Yousafzai in an op-ed for the New York Times, published following the withdrawal of U.S. troops from Afghanistan.
This morning I spoke with @KarzaiH and asked for his leadership to ensure the protection of Afghan women's rights. We stand together with the women marching in the streets for their right to safety, education and work. pic.twitter.com/gyGlREwEHT

— Malala (@Malala) September 7, 2021
"In school, they think that the boys are just drooling over our shoulders and our thighs. They aren't. They don't care. And even if they do, that's not our fault. That's theirs."

—Sophia Trevino, a Georgia eighth grader protesting her school's sexist dress code.
"Today, Democrats took a critical step forward to give American families the security and opportunity they deserve by advancing the Build Back Better Plan. … Today's vote is an important step toward delivering tax cuts for working families, creating good paying jobs across our country, and lowering everyday costs for Americans. It paves the way for the Build Back Better Plan which will deliver on our promise to create a more equitable economy that is inclusive of American women and their families—who have been disproportionately impacted by the COVID-19 pandemic and accompanying economic fallout—and gives them the tools they need to thrive during this difficult time and beyond. Women need a care economy that includes affordable child care, paid leave, and access to home care services, to ensure their full economic participation, and today's vote commits to the investments working women and families need to succeed."

—Democratic Women's Caucus members Jackie Speier (D-Calif.), Lois Frankel (D-Fla.), Brenda Lawrence (D-Mich.), Veronica Escobar (D-Texas) and Sylvia Garcia (D-Texas) on the passage of the budget resolution to advance the Build Back Better agenda.
"Are there legitimate business reasons for a venture capitalist to ask a female entrepreneur whether and when she intends to have children? Hell, yes."

—Failed gubernatorial candidate Larry Elder (R), who lost California's Sept. 14 recall election, in his 2002 book Showdown: Confronting Bias, Lies, and the Special Interests that Divide America.
"Anti-choice politicians in Texas have put their cruel agenda on full display. S.B. 8 effectively puts a bounty on anyone who supports a pregnant person seeking abortion care after about six weeks in pregnancy. The anti-choice movement is determined to decimate reproductive freedom and intimidate providers, pregnant people, and those who love and care for them. Make no mistake, this law paves the way for anti-choice extremists to turn their dystopian vision into a horrifying reality—not just in Texas—but around the country.

"The fundamental freedom to make our own decisions about our lives, futures, and families is at stake. NARAL and our 2.5 million members will continue fighting back against attacks on abortion access from statehouses to the Supreme Court."

—NARAL Pro-Choice president Adrienne Kimmell on the implementation of Texas's unprecedented abortion ban, which directly contradicts Roe v. Wade by prohibiting pre-viability abortions after 6 weeks.
BREAKING: Justice Dept. files lawsuit against Texas over abortion ban saying the act is 'unconstitutional' pic.twitter.com/nbafa1bfbT

— NowThis (@nowthisnews) September 9, 2021
"I feel a heavy weight of responsibility on my shoulders. I take it very seriously, my position as first female governor. But I want at the end of my term—terms—to make sure that no woman, no girl, no teenager ever feels there's anything they can't do."

—Governor Kathy Hochul (D), New York's first female governor and Andrew Cuomo's successor following his recent resignation.
Milestones
+ "Abortion access will be thrown into absolute chaos," said Lilith Fund executive director Amanda Williams of Texas's newly implemented abortion ban. The law, which took effect on Wednesday, Sept. 1, restricts all abortions after six weeks of pregnancy, directly contradicting Roe v. Wade's pre-viability abortion protections.
The Supreme Court refused to block the law, paving the way for more states to target legislative loopholes. Texas's law evades accountability by placing the burden of enforcement on citizens themselves. Any individual can sue other residents for helping to facilitate an abortion, either by performing the procedure or aiding the recipient. Medical professionals, family and friends, and even those who provide transportation are at risk. The law is expected to force several clinics in the state to close, and will prevent 85 percent of women in Texas from accessing safe pregnancy termination.
On Tuesday night, the Biden administration formally asked a federal judge to block enforcement of S.B. 8.
+ $5.8 billion of federal student loan debt among 323,000 borrowers will be cancelled by the Biden administration, according to an announcement by the Education Department on Thursday, Aug. 19. The new guidance will automate student loan forgiveness for borrowers who have permanent disabilities reported by a doctor, the Department of Veteran Affairs or the Social Security Administration (SSA).
"A troubled Education Department program left many disabled borrowers unable to escape crushing debt. A decade after ProPublica exposed the issue, the US has taken a major step to address the program's defects."#MsReads from @propublicahttps://t.co/d0Ufwqocos

— Ms. Magazine (@MsMagazine) September 5, 2021
+ A new Supplemental Nutrition Assistance Program (SNAP) policy will raise food stamp benefits to their highest pre-COVID level, increasing average benefits by 25 percent, or $36. "Ensuring low-income families have access to a healthy diet helps prevent disease, supports children in the classroom, reduces health-care costs and more," U.S. Agriculture Secretary Tom Vilsack said in a statement.
+ A portrait of Breonna Taylor was officially unveiled at the Smithsonian National Museum of African American History and Culture on Friday, Sept. 10. She was painted by Amy Sherald, an artist well-known for her depiction of former First Lady Michelle Obama.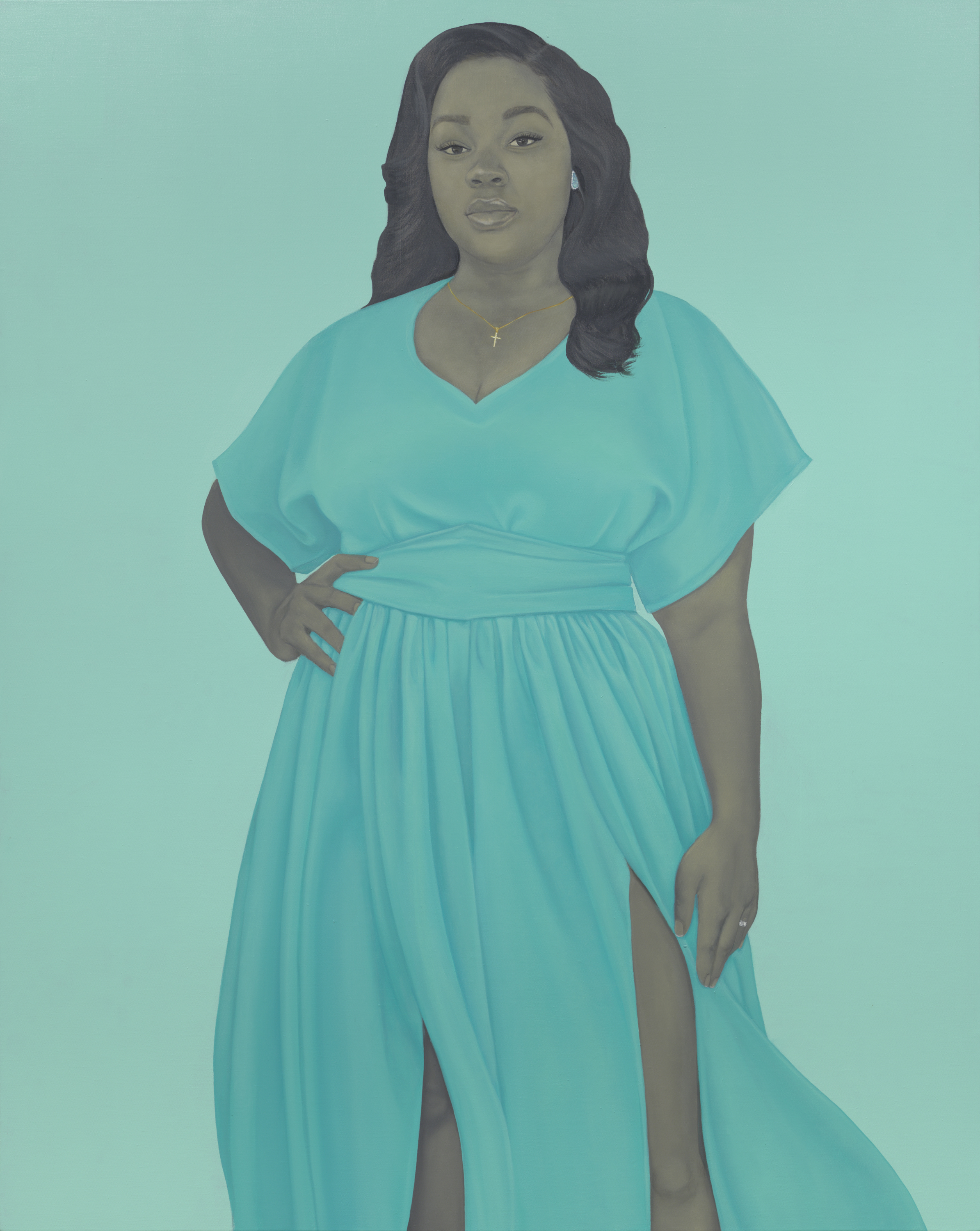 + A Supreme Court order will maintain Trump's "Remain in Mexico" policy, denying the Biden administration's request to pause the guidance while his Justice Department works to rescind it. As a result, asylum seekers will continue to wait for hearings from across the U.S.-Mexico border.
+ Proud Boys leader Henry Tarrio—known to fellow members as Enrique—was sentenced to over five months in jail on Monday, Aug. 23, several months after he was arrested for burning a Black Lives Matter flag stolen from a historically Black Church.
+ President Joe Biden, First Lady Jill Biden, and other former leaders including Barack and Michelle Obama honored the victims of 9/11 on the attack's 20th anniversary. They commemorated the first strike at 8:46 a.m. ET at the National September 11 Memorial and Museum, and the second strike 17 minutes later.
+ Just weeks after U.S. troops began their withdrawal from Afghanistan, leaving it vulnerable to seizure by extremist groups, the Taliban regime announced a ban on coeducation, prohibiting male instructors from teaching girls.
+ A bill signed by governor Roy Cooper (D) on Thursday, Aug. 26, bans marriage for children under 16 in North Carolina. In the past, pregnant 14- and 15-year-olds could legally marry in the state, and 16- and 17-year-olds could marry someone more than four years older than them.
"This legislation is an important step toward ending child marriage in North Carolina and instituting more protections for children," Cooper said. "While it falls short of raising the age of marriage to 18, it will make our state a safer place for children."
This bill, which raises the marriage age, eliminates the pregnancy exception, and sets an age limit difference between parties represents important progress for North Carolina and we are grateful that the Governor @RoyCooperNC has signed it into law today.https://t.co/W4xY9FG5DD

— Tahirih Justice Center (@tahirihjustice) August 26, 2021
+ With unanimous approval from the state's legislators, California could become to first to outlaw stealthing—secretly removing a condom—during sex. "It makes it clear that 'stealthing'…isn't just immoral, but it's illegal," said assembly member and bill sponsor Cristina Garcia.
How We're Doing
+ A billion children—nearly half the 2.2 billion children in the world—are facing "extremely high risk" from the worsening climate crisis, according to UNICEF. While nearly every child is impacted, the UN agency's head described the circumstances in 33 countries as "unimaginably dire." The designated countries, including India, Nigeria and the Philippines, are all facing three to four major climate impacts—such as heatwaves, floods, cyclones, disease, drought and air pollution—at once.
+ Transgender adults are more than twice as likely to have been diagnosed with a depressive disorder (43 percent) than cisgender adults (19 percent), according to the Center for American Progress. They also report experiencing poor mental health days for half the month (15.7 days), as compared with the only 6.4 days reported by cisgender, heterosexual adults.
+ While the white homeowner ship rate has increased over the past 20 years, reaching a record high of 73 percent in 2019, Black homeownership has continued to decrease, hitting its lowest (42 percent) since 1970. Asian and Latinx homeownership fell in between, at 58 and 47.5 percent, respectively.
+ A study from New York University and the Université Grenoble Alpes found that news from reliable sources, such as CNN and the WHO, reached a smaller audience on Facebook than did election-related misinformation in 2020. Between August 2020 and January 2021, misinformation received six times as many interactions on the platform as did trustworthy news.
+ Since much of Afghanistan fell to Taliban rule in the absence of U.S. troops, only 100 of Kabul's 700 women journalists were able to continue working as of Wednesday, Sept. 1, according to Reporters Without Borders. By Sept. 11, that number fell to just 39.
Just 39 women journalists are still formally working in privately-owned radio and TV stations in the Afghan capital. That's a precipitous drop from the 700 women journalists working in 2020 https://t.co/87unfzSwEy

— TIME (@TIME) September 11, 2021
+ Meanwhile, among U.S. journalists, top college newspapers are lacking in their inclusion of students of color. Black students made up just 6 percent of editors-in-chief at award-winning college papers in Spring 2021, and Latinx students comprised just 10 percent.
+ "Dirty air is a far greater killer than smoking, car crashes or HIV/AIDS," reports The Guardian. Researchers found that burning coal is largely responsible for poor air quality, especially in densely populated countries like India. In China, pollution and the burning of fossil fuels and has shortened lifespans by 2.6 years.
And in 2020, defenders of threatened ecosystems faced their most dangerous year on record. In just one year, 227 were murdered while protecting natural sites such as forests and rivers.
+ In the UK, large companies pay male board members about 40 percent more than female ones—an annual difference of £65,600 on average.
If you found this article helpful, please consider supporting our independent reporting and truth-telling for as little as $5 per month.
Up next: