In every issue of Ms., we track research on our progress in the fight for equality, catalogue can't-miss quotes from feminist voices and keep tabs on the feminist movement's many milestones. We're Keeping Score online, too—in this biweekly roundup.
---
Lest We Forget
"If I can influence our Latino, Latina students to feel empowered and show them that they can also excel and be in leadership roles and have a voice, you know, why not? I'll do that all day. …. I just tried to be available and be present with my students. I want them to be able to see that they can do this too. They can do hard things if they like and have an interest in them."

—Newly elected president of the National Association of Secondary School Principals, Raquel Martinez, on the impact she hopes to have as the organization's first Latina president in 107 years.
"President Biden missed an important opportunity to bring abortion justice to his first federal budget since the end of Roe by not eliminating all abortion coverage bans.

"We applaud the exclusion of the Hyde Amendment and ban for D.C. residents, but the fact that other coverage bans that impact federal employees, people in federal detention, and Peace Corps volunteers still remain is simply unconscionable. These policies deny people the freedom to make their own decisions, and they all have to go. Congress must be bolder and introduce spending bills without any coverage bans. Abortion justice can't wait."

—All* Above All president Morgan Hopkins on the release of President Joe Biden's new federal budget, which maintains coverage bans that restrict insurance coverage of pregnancy termination.
"I am humbled and elated to join the Smithsonian as the founding director of the American Women's History Museum. … I look forward to partnering with colleagues to leverage the Smithsonian's magnificent portfolio of museums, educational resources and research—and its incomparable collections. Museums play a critical role at the nexus of scholarship and public access. Creating voice for the stories of American women will take intentional conversations, creative inputs and energetic curation."

—Nancy Yao, the Smithsonian American Women's History Museum's first director, in a statement on her appointment to the role. The museum was established in December 2020. Yao previously served as the president of the Museum of Chinese in America in New York City.
"Because the only way the arc of history bends towards justice is if we all lean in together to push that arc in the direction of representation, justice and freedom. We are leaning in on democracy. We are leaning in together… Together we can do it."

—Rep. Teresa Leger Fernandez (D-N.M.) during RepresentWomen's Democracy Solutions Summit on March 9. Day three of the event aimed to unpack systemic explanations for gender disparities in national politics, and proposed possible solutions such as ranked choice voting.
Milestones
+ Everything Everywhere All at Once star Michelle Yeoh made history at the Oscars on Sunday night, becoming the first Asian woman to receive the award for best actress.
"For all the little boys and girls who look like me watching tonight, this is a beacon of hope and possibilities," Yeoh said. "And ladies, don't let anybody tell you you are ever past your prime. Never give up."
+ A new, non-hormonal form of male birth control is being studied at Weill Cornell Medicine, where researchers have found the drug to be safe in testing on mice. The drug can be delivered as a pill or an injection, and is taken as needed before sex, rather than on a daily or monthly basis.
"A lot of men are trying to take ownership of their reproductive right and they want something," Dr. Helen Bernie, director of male sexual and reproductive medicine Indiana University, said. "I hope it translates to something, but it's a long way from mice to men."
+ Virginia state Sen. Jennifer McClellan (D) became the first Black woman to win a seat representing Virginia in Congress after a special election on Tuesday, Feb. 21. Her district includes Richmond and other southern counties, most of which are reliably Democratic.
"It still blows my mind that we're having firsts in 2023," McClellan said. "My ancestors fought really hard to have a seat at that table, and now not only will I have a seat at the table in Congress; I'll be able to bring that policymaking table into communities that never really had a voice before."
+ Champion athletes Serena Williams and Brittney Griner were both honored at the NAACP's Image Awards on Saturday, Feb. 25. Williams won the Jackie Robinson Sports Award, while Griner attended the show with her wife and was praised by the night's host, Queen Latifah.
+ Only 12 states have taken action to protect incarcerated parents and their families in the U.S., but over 5 million children have incarcerated parents nationwide. Seven states have "caregiver mitigation and diversion laws" in place to keep parents out of prison and direct them to substance abuse rehabilitation or monitoring programs instead. Five others have implemented proximity laws to ensure parents are not sent to prisons an inaccessible distance from their children.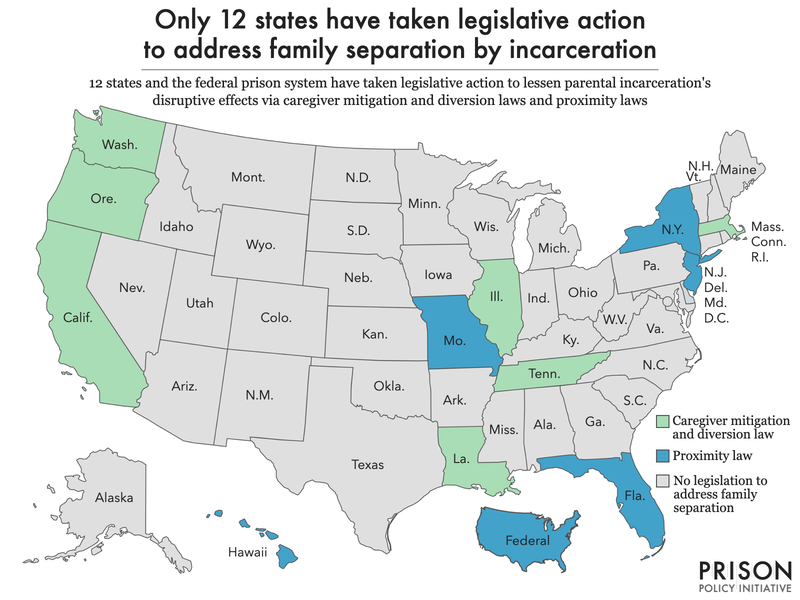 + Shinta Ratri, an advocate for transgender rights in Indonesia, died on Feb. 1 in Yogyakarta at age 60. Shinta came out as transgender at a young age, and founded an Islamic boarding school—Pesantren Waria al-Fatah—to provide a safe space for other trans youth in 2008.
"The first thing I tell every trans woman who comes here is, being a trans woman is not a sin," Shinta said in a 2021 Vice interview. "In this world it's not just men and women who exist. There's us. We trans people exist as well."
+ Former South Carolina Supreme Court Justice Kaye Hearn was forced into retirement last year upon reaching age 72, leaving the state without any women justices. The General Assembly selected her replacement, Judge Gary Hill, on Feb. 8, leaving the state with five men to make the final decision on abortion bans proposed by Republican legislators.
"There were two equally qualified women who were running, who had also been on the Court of Appeals, our second-highest court, longer than he had. I'm just disappointed in the timing of this. … We've had a woman on the South Carolina Supreme Court for 35 years. And to be honest, it never occurred to me that we wouldn't have at least one woman," Hearn said. The five women serving in the state's senate refused to vote in favor of Hill's appointment.
"Our supreme court went all male because my colleagues, who are overwhelmingly male and overwhelmingly rabid abortion foes, did not think that a female could be impartial on that issue," State Sen. Sandy Senn (R) said.
How We're Doing
+ A Pew Research Center study found that parenthood benefits fathers' salaries drastically, while penalizing mothers. Working fathers ages 25 to 54 make more than the average among men, and significantly more than women in the workforce. Women, on the other hand, frequently face additional bias upon having children, resulting in lower salaries.
+ Recent polls found that Americans still feel strongly in support of reproductive rights, with 39 percent of Republicans and 62 percent of Americans identifying as "pro-choice." However, seven in 10 respondents fear for the "at risk" future of abortion rights in the U.S..
+ The federal government was graded a "C" in terms of its program effectiveness and accessibility by 72 percent of women small-business owners. The survey, conducted by Goldman Sach's 10,000 Small Business Voices, also found that 89 percent of women respondents felt they were at a disadvantage compared to their male counterparts. Nearly all of the women business owners surveyed—99 percent—said existing government programs do not provide sufficient support.
"They represent a small minority of the total number, but we know for sure that they are bearing an outsized impact of this continued trend," Bipartisan Policy Center director of strategic initiatives Dane Stangler said.
+ A survey by Handshake—a popular career networking platform for college students—found a significant discrepancy in expected pay among women and men in Gen Z. Student respondents overall identified $82,000 as a high starting salary, given the increasing cost of living in the U.S., but Gen Z women expected $6,200 less than men. The disparity was exacerbated by the underrepresentation of women in fields with high salary expectations, such as engineering.
Up next: