In every issue of Ms., we track research on our progress in the fight for equality, catalogue can't-miss quotes from feminist voices and keep tabs on the feminist movement's many milestones. We're Keeping Score online, too—in this biweekly roundup.
---
Lest We Forget
"For 20 years of my diplomatic career I have seen different turns of our foreign policy, but never have I been so ashamed of my country as on February 24 of this year. The aggressive war unleashed by Putin against Ukraine, and in fact against the entire Western world, is not only a crime against the Ukrainian people, but also, perhaps, the most serious crime against the people of Russia, with a bold letter Z crossing out all hopes and prospects for a prosperous free society in our country. …

"I studied to be a diplomat and have been a diplomat for 20 years. The Ministry has become my home and family. But I simply cannot any longer share in this bloody, witless and absolutely needless ignominy."

—Russian diplomat Boris Bondarev in posts to LinkedIn and Facebook, who resigned from his post in response to Russia's invasion of Ukraine.
"Too many mothers and fathers in America know the anguish of their child not coming home from school because their young life was cut short by preventable gun violence, and still too many more children, their families, and their teachers live with the inevitable trauma after these atrocities occur. Any response to this tragedy short of voting for common sense gun safety legislation is a slap in the face to the parents who lost their children in Uvalde, and to parents everywhere who fear that when they send their children to school each morning, they may not return home."

—The Democratic Women's Caucus in a statement on the shooting at Robb Elementary School in Uvalde, Texas.
"The biggest misconception, I think, is the reason I transitioned. People will say, 'Oh, she just transitioned so she would have an advantage, so she could win.' I transitioned to be happy, to be true to myself. … Trans women competing in women's sports does not threaten women's sports as a whole. Trans women are a very small minority of all athletes. The NCAA rules regarding trans women competing in women's sports have been around for 10-plus years. And we haven't seen any massive wave of trans women dominating. …

"Having seen such hateful attacks on trans rights through legislation, fighting for trans rights and trans equality is something that I've become much more passionate about and want to pursue."

—University of Pennsylvania swimmer and national champion Lia Thomas responding to criticism of her participation in sports as a transgender women.
Milestones
+ Wednesday, June 1, marked the beginning of Pride Month, meant to commemorate LGBTQ+ history—including the anniversary of the Stonewall uprising on June 28—and celebrate and uplift queer and trans communities. You can find a calendar of awareness days and parades here.
+ A panel commissioned by Congress to rededicate army bases named after Confederate officers recommended nine new names, including those of several women and people of color.
+ A bill signed by Governor Kevin Stitt (R) made Oklahoma the first U.S. state to ban all access to abortion procedures, during any stage of pregnancy. H.B. 4327, much like Texas's S.B. 8, allows private citizens to file civil lawsuits against anyone who "aids or abets" in an abortion. The ban spans the entire duration of pregnancy, but includes few exceptions for life-threatening pregnancies and reported instances of rape or incest.
"Right now it feels like abortion clinics in Oklahoma have targets on their back," said Tulsa Women's Clinic administrator Andrea Gallegos.
+ Introduced by Reps. Carolyn Maloney (D-N.Y.), Norma Torres (D-Calif.) and Ro Khanna (D-Calif.), the Stealthing Act of 2022 and Consent is Key Act would ensure that survivors of stealthing—nonconsensual condom removal—are entitled to pursue civil damages. The bills were inspired by similar California legislation passed in 2021.
"Stealthing is a grave violation of autonomy, dignity, and trust that is considered emotional and sexual abuse," Maloney said. "Congress has an obligation to address stealthing at the federal level and allow survivors to hold those that have stealthed them accountable. Stealthing is a horrific act of sexual violence and must be put to an end."
+ Several cast and crew members who worked with No Time to Die director Cary Fukunaga report instances of inappropriate behavior on set, such as the 44-year-old pursuing and objectifying women as young as 18.
"It was humiliating for me because I tried to fall under the radar," said a crew member who endured sexual advances by Fukanaga. "I believe completely that he was abusing his power. It's really uncomfortable. It's horrible. … The only reason I allowed it to go on that long is because I'm absolutely worried about my career." 
+ A new U.S. quarter will feature Wilma Mankiller, the Cherokee Nation's first female principal chief from 1985 to 1995. To the left of Mankiller, the coin will include the Cherokee seven-pointed star.
+ Stockholm+50, an international meeting convened by the U.N. General Assembly, was held in Stockholm, Sweden, on June 2-3. Recommendations issued by the Women's Earth & Climate Action Network International prior to the Stockholm+50 conference highlight the unique impact of climate change on women globally. WECAN champions electing women to political office, and urges government to end fossil fuel expansion as well as protect Indigenous people's rights to land and leadership.
+ Health centers in Florida are filing a lawsuit again the state's H.B. 5, which would imprison providers for performing abortion procedures after 15 weeks.
"Not only does HB 5 defy the will of the people, it ignores the real life circumstances of people who need an abortion and deliberately puts them in harm's way," said ACLU of Florida legal director Daniel Tilley. "With the U.S. Supreme Court threatening to take away the federal right to abortion, we will do everything in our power to block this cruel attack on Floridians' fundamental right to get the care they need."
How We're Doing
+ After Justice Samuel Alito's draft decision overturning Roe v. Wade was leaked publicly, advertisements related to abortion hit 20,000 airings in one week, as compared with an average of only 2,000 airings per week earlier in the year.
+ Over 11 percent of women in the U.K. between the ages of 16 and 24 identify as lesbian, gay, bisexual or other, according to an annual survey by the Office for National Statistics. ONS has been collecting data on sexuality since 2014, and 2020 was the first year that more than 10 percent of young women identified as queer.
+ In 2020, firearms were the leading cause of death amongst adolescents ages 1–19, with firearm-related deaths among children increasing 29.5 percent in just one year.
+ In a departure from past polling results, young Americans views on abortion vastly differ from those of older generations. Of 18- to 29-year-olds surveyed, about three-fourths think abortion should be legal, as compared with just 54 percent of Americans over age 65.
+ Separated from their children, 58 percent of women in U.S. prisons and 80 percent of women in jails are mothers. Approximately 58,000 pregnant people are imprisoned each year, according to the Prison Policy Initiative.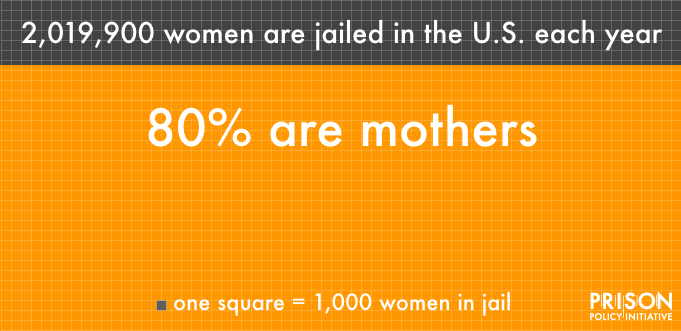 + A seven-part regional assessment of women displaced in the Russia-Ukraine conflict reveals sexual and labor exploitation to be chief concerns. While humanitarian organizations are continuing to provide aid, some groups and individuals offer housing or medical care with intent to sexually traffic or obtain free labor.
---
Up next: