Two murals commemorating suffrage are underway in Chicago. But they're being met with resistance from—you guessed it—white men. For centuries, white men have wielded power over Black women's ability to be respected as equals.
Last year marked the 100th anniversary of the 19th Amendment which prompted many commemorations and celebrations to mark the historic moment. It was also the catalyst for examination and reflection on the complex story of the suffrage movement that was fraught with racism and classism.
The full story involves more than two white women and one convention in Seneca Falls, N.Y. It includes Black, Asian, Hispanic and Native women who were largely marginalized during the movement, omitted in the historical narrative and were in some cases overlooked in initial tributes, added as an afterthought.
The majority of women of color had to fight up to 45 years longer in order to gain access to the ballot box. Barriers that included literacy tests and poll taxes, as well as various forms of violence by white men to intimidate and physically harm Black women, were used to silence their voices. The complete story of Black women's multi-century struggle to participate in this democracy and make their voices heard is messy and complex.
To coincide with the centennial, numerous books were written, workshops and conferences were held, exhibits displayed and public artwork developed. After much consideration and some debate, a statue that includes the suffragists Elizabeth Cady Stanton, Susan B. Anthony and Sojourner Truth was installed in New York's Central Park. Although this piece is historic as the first statue in Central Park to be in the image of real women (versus mythical characters), additional public artwork is needed to capture the full breadth of the multigenerational national movement.
Last year, a group of six women formed the Chicago Womxn's Suffrage Tribute Committee to celebrate local suffragists and tell the unique suffrage history of the state of Illinois, which granted women restricted suffrage in 1913—seven years before the 19th Amendment was passed. It was the first state east of the Mississippi to do so.
The group secured two walls for murals through the Wabash Arts Corridor, that are perpendicular to each other. One piece by Diosa (Jasmina Cazacu) would feature portraits of seven white and three Black women leaders; the other large horizontal piece by Dorian Sylvain to accompany would have text-based wording of "I'm Speaking" with attribution to Vice President Kamala Harris. Substantial funding was secured from a few large organizations and smaller donations came from individuals. The owners of the buildings approved of the artwork to grace their walls and October 2021 installation dates were set.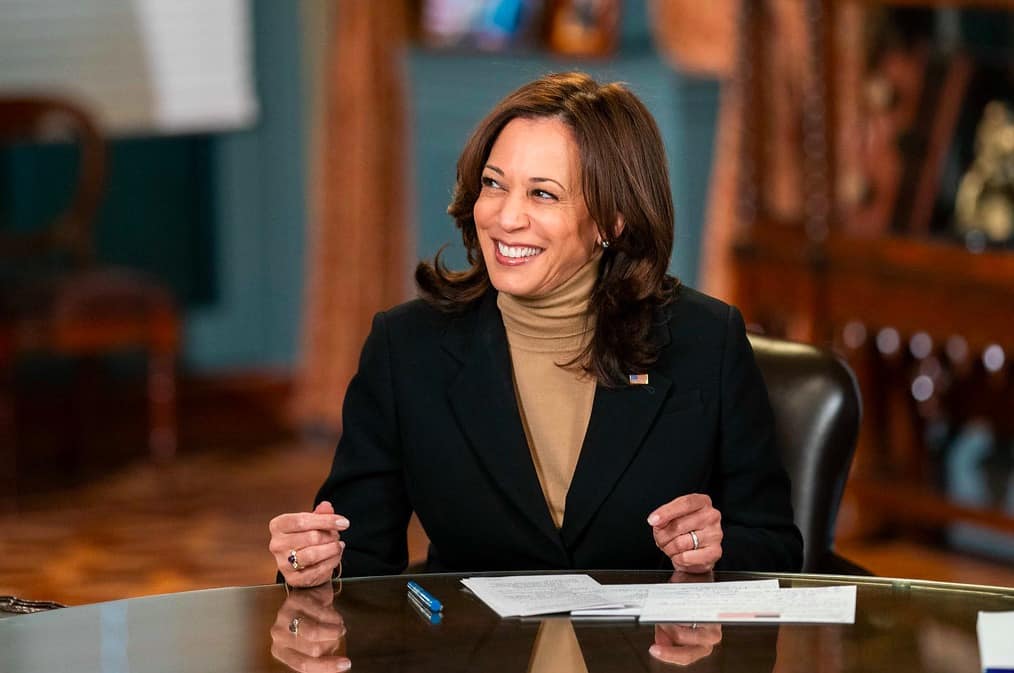 Unfortunately, the white male owner of the parking lot adjacent to the building where the text-based artwork was to be painted took issue with the work and aggressively refused to rent spaces that were needed for installation equipment. This obstruction of "I'm Speaking" was reminiscent of the centuries-long dynamic of white men wielding power over Black women's ability to be heard and respected as equals. It illustrated an attitude some white men still believe: that they have a right to determine when and where a Black woman can speak and need to approve of what she says.
Some white men still believe they have a right to determine when and where a Black woman can speak and need to approve of what she says.
Obstruction of this celebratory artwork is a continuum of a long history of violence against Black women. Physical violence. Financial violence. Psychological violence. As journalist and suffragist Ida B. Wells documented in her 1895 pamphlet, A Red Record, Black people were lynched for being "saucy" toward white people, which meant that a Black woman asserting herself could be a death sentence.
The history of the United States is fraught with examples of white men inflicting violence upon Black women with impunity. From widespread physical abuse during slavery to Breonna Taylor's death in 2020 at the hands of police, Black women have experienced their humanity, their very right to exist, be violated. Therefore, it is unsurprising that some white men feel they can wield their perceived power over space in order to suppress Black women's voices and erase their presence.
The intention of the two complementary murals is to celebrate women's triumphs in the struggle to be part of this democracy, which culminated in 2020 with the historic achievement by a woman of color—to ascend to the vice presidency. Regardless of where the mural will be installed, the attempt to block its installation fits into the centuries-long struggle of Black women to have their humanity acknowledged. For 246 years the majority of Black women were enslaved, followed by a century of racial apartheid.
Almost six decades post-Jim Crow, Black women are still grossly underrepresented in positions of power as less than one percent of CEOs in the Fortune 500 and less than five percent in Congress. Less than 7 percent of public artwork features women, with a fraction being Black. A mural by a Black woman artist, with the words spoken by the first Black and South Asian female vice president of our country, will serve as a significant statement that Black women do have a voice and will not be silenced.
Up next: